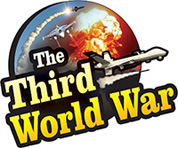 Moscow: The Russian intelligence chief has issued a warning claiming that the Wilayat Khorasan, an IS-affiliated terrorist organisation, has prepared 5,000 terrorists in northern Afghanistan for launching attacks. In the last year, the United States undertook a major crackdown against the IS in Afghanistan. At the same time, a severe conflict has reportedly sparked between the Taliban and IS for domination. Given the background, the Russian intelligence chief's claim is sensational.
A summit of the countries that were formerly part of the Soviet Union is underway in Dushanbe, the capital of Tajikistan. The intelligence chiefs of many countries, including Russia, had participated in the meeting. During the meeting, Alexander Bortnikov, head of the central Russian intelligence agency FSB, warned about the IS preparations in Afghanistan.
A large number of the IS terrorists are moving to the Asian and European countries, following their defeat in Syria and Iraq. The attack in Sri Lanka is considered a glaring instance of it. Even the United States and European countries have endorsed the claims on the IS movements. The US officials have warned against the IS terrorists moving to other countries and carry out terror attacks just as their Syria campaigns nears its end.
As per that claim, the IS terrorists have established bases in Afghanistan and that 5,000 terrorists are in a state of readiness there, draws significant attention. As the peace talks have failed in Afghanistan, the Afghan government is struggling to stabilise the situation. At the same time, the Taliban has initiated aggressive attacks to gain control over various parts of the country. The Russian intelligence chief's warning indicates that the entry of IS in the conflict may change the equations in Afghanistan.