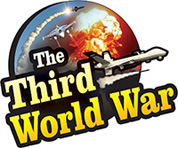 Berlin: German opposition leader Alice Weidellambasted the German government 'The money spent by the government on the migrants is an expensive Welcome Party, at the cost of the hard work of the German people.' As per the received information, at a time, when the German economy is going through a crisis, the government has incurred a record expenditure of 23 Billion Euros, on various schemes for the migrants. Although the government has justified this splurging, the opposition has expressed severe displeasure over the spending.
In 2015, German Chancellor Angela Merkel had adopted a stance to welcome migrants, saying that the doors to Germany are open for migrants. Severe reactions emanated from around Europe against Chancellor Merkel's decision. Many of the member countries in the Union, barred entry for migrants, objecting to the German announcement. The countries where there was an immigrant influx, faced social and economic issues, in the next few years, and these countries have still not recovered from the effects.
Following the Merkel announcement, nearly 1.5 million migrants entered Germany. This immigrant influx created tremendous strain on the German security and other government agencies, inconveniencing the local population, to a great extent. Large spends are being made by Germany to provide facilities to the migrants. Therefore, the budgets for many other departments have been cut.
In 2017, the German government spent nearly 20 billion Euros on the migrants. In 2018, this budget was increased by 11%, and the spending has gone over 23 billion Euros. Despite public discontent, this splurging by the Merkel government on the migrants is noteworthy. It is claimed that 8 billion Euros, out of these, have been spent to keep the migrants out of Europe.
This year, shadows of recession are lengthening in the German economy and indications are that this would hit the manufacturing sector. The economists have warned that these crises in the economy, are warning bells for Germany. Despite the situation, the German government is wasting billions of Euros on migrants, instead of trying to recover the economy.
Therefore, the image of the German Chancellor Angela Merkel, who is already losing popularity, seems to be taking a further beating.