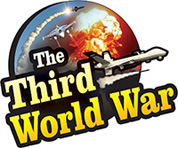 Paris: The French court has ordered the opposition leader Marine Le Pen to undergo psychological tests. Marine Le Pen had posted statements on the social media denouncing the heinous bloodshed caused by the IS. During the hearing of the court case regarding the matter, the court ordered a psychological test for Marine Le Pen to check her mental stability. Marine Le Pen, a lawyer herself, has expressed severe displeasure about the order and has blamed the French government of conspiring against her.
130 people were killed in the terror attacks in France in 2015. The extreme right-wing groups in France had severely criticised the government after the attacks, Marine Le Pen, the leader of the National Front was leading it. The liberals had criticised that leaders like Marine Le Pen were politicising the terror attacks. Some had even categorised the political parties with right-wing ideologies like Pen's as being similar to the Jihadi terrorist organisations like the IS, in their social media posts. Pen has reacted to these statements in a similar vitriolic language.
The IS had beheaded James Foley, a reporter from the United States. Pen had posted pictures of the incident on social media. She showed her opponents the gruesome nature of the IS activities by posting pictures of the bloodshed committed by the IS. Marine Le Pen removed the posted pictures after a request from Foley's family. However, the liberals in France continued to accuse Pen of making inciting statements. The then French President François Hollande had adopted a stern stand against Marine Le Pen. She had alleged that this was an attack on her freedom of expression.
A court case had been filed against Pen in this matter. During the hearing of this case, the court ordered a psychological test to decide whether she had the mental ability to understand the meaning of the destructive messages posted by her. She has objected to this order and tweeted, 'For having condemned [ISIS] horrors in tweets, the 'justice system' is putting me through psychiatric tests! Just how far will they go?'
According to the French law, no person can be forced to undergo such testing. The media has been referring to this provision. The leaders opposed to Pen's stand, have criticised this as a politically motivated act, whereas, her supporters have been asking if the government has taken a cue from Soviet Russia. The supporters of Pen have reminded that the Soviet Russian rulers had followed this practice of categorising their opponents as mentally unstable. Marine Le Pen is receiving support not only from France but from all over Europe.
Italian Internal Security Minister Salvini has declared wholehearted support for Pen. He has also expressed his displeasure over the ruling of the French court saying that it has left him speechless.