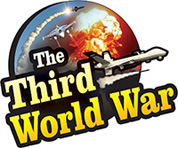 London: Five terrorists were arrested in three main cities of the United Kingdom, in an action taken by the Scotland Yard. The terrorists had planned major saboteur activities on New Year's Eve. The British intelligence informed that a major plan was foiled as the terrorists were arrested in the nick of time. The internal intelligence agency, MI5 and the British police carried out this joint action.
As per the information given by MI5, terrorists hiding in the main cities had planned a major saboteur activity during the New Year's Eve celebrations. MI5 informed that these terrorists were hiding in north London, Manchester and Peterborough.
Against this background, in the joint action taken by the Scotland Yard police and MI5, one terrorist was arrested from Manchester and two each from London and Peterborough respectively on Monday.
At the same time, houses and belongings of the five terrorists are being examined. All the terrorists belong between the age group of 19 to 23 years. These terrorists have been accused of instigating others for terrorist activities, along with planning a terror attack. It is not yet revealed which locations were the terrorists targetting.
But the British media has claimed that a major attack was averted as the terrorists were arrested on time. The British security agencies informed that there was no link between the Monday arrests and the terror attack on the London bridge last month. But the agencies clarified that further investigations are on.
Meanwhile, in the month of November, a terrorist named Usman Khan, of Pakistani origin, carried out a knife attack on the London bridge. Khan was killed in the action taken by the British security agencies. But there was severe criticism over the release of Khan, a year ago, despite being on the list of terrorists. It was being criticised that the British security agencies are inviting terrorist attacks with such decisions.