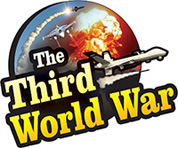 Kabul: 26 soldiers were killed in the fierce attacks carried out by the Taliban, on new year eve in various provinces of Afghanistan. The security agencies claimed to have killed ten terrorists. Following the announcement, that even a temporary ceasefire was not possible with the Afghanistan government, this is the second major attack on the Afghanistan military in the last four days.
As per the information provided by the Afghan military, these attacks were carried out in three provinces in northern Afghanistan. The attacks were carried out in Kunduz, Balkh, and Takhar cities. Ten soldiers were killed and four were injured in the Kunduz attack. Thereafter, nine police officials were killed in the attack on the police station in the Balkh province. Four soldiers are said to be missing.
The local agencies informed that seven soldiers were killed, and ten terrorists were eliminated in the clash between the soldiers and the terrorists at Takhar province. Taliban has accepted the responsibility of all the three attacks. Taliban spokesman Zabiullah Mujahid gave information regarding the attacks. He also claimed that the Taliban has successfully infiltrated the Afghanistan security agencies.
Even in the past, the Taliban had announced that its Jihadis had infiltrated the Afghan military and police force. But the Afghanistan security forces rejected the claim made by the Taliban. The Taliban terrorists are using the uniforms of the Afghan security agencies, to target the security agencies. The Afghanistan government and security agencies claimed that there is no infiltration in the Afghan security agencies.
Against the background of the new year, the Afghan government had proposed a temporary ceasefire to the terrorist organisation, Taliban. The Afghan government appealed that the Taliban should accept the proposal in the interest of the Afghan people. The Shura Council of the Taliban had accepted the proposal and announced a ceasefire on Sunday.
But in the next few minutes, the Taliban announced that no ceasefire was possible with the Afghan government and the security agencies and continued with its attacks. Twenty-seven people were killed in the Taliban attack in the Helmond province on Monday. Thereafter, in the next 24 hours, the Taliban launched attacks in three more provinces. The Taliban claimed that the Jihadis targeted the Afghan police and the military during all the four attacks. But the Afghan army and government claim that the common citizens are being killed in the attacks. Therefore, the anger against the Taliban is at its peak.