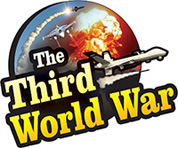 London: "The world is watching, and where the UK used to be beacon for stability, we are now becoming a laughing stock. Enough is enough. We are all running out of patience," Jurgen Meyer, head of the multinational company Siemens slammed the British government in stern words. There is tremendous chaos in the British political circles, since the last few months, over the Brexit issue and the media have claimed that the country is headed towards anarchy. Against this background, the stern words from a multinational business chief draw attention.
Originally a German company, Siemens has huge investment and business in the United Kingdom. There are 15,000 employees working in the industrial enterprises, of this leading company, in the country. Siemens earns revenue of GBP 5 billion form the United Kingdom operations. Taking all this into account, the letter written by the head of this company, to the British parliamentarians becomes significant.
In the letter published on the Politico website, Jurgen Meyer expressed severe displeasure on the chaos in the British parliament over Brexit. The Siemens head appealed to the British parliamentarians to unite and urgently take a decision. He suggested that the Customs Union seems to be the most appropriate Brexit option, to accept as a compromise and this selection will promote economic security and stability.
Meyer warned that the United Kingdom is tarnishing its own image, on the economic and trade level because of this chaos over Brexit. He also pointed out the parliamentarians that the United Kingdom known for its economic stability and investment, is becoming a country with a threatened economy. Report had recently been published that the investment into the United Kingdom had decreased on account of the movements regarding Brexit. Therefore, the warning of the Siemens' head becomes important.
Meanwhile, the sources informed that the parliament will be initiating fresh efforts to find more options on the Brexit issue and new proposals will be tabled in the parliament in the next few days.