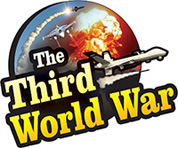 London: It has been reported that the influence of far-right nationalist groups (Neo-Nazi) is increasing despite the ban imposed by the British government in 2016. The British government had banned the far-right group 'National Action', terming it as a terrorist organisation in December 2016. However, it has come to light that the members of the group, even after the ban, have formed new groups under different names to continue their operation and is also amassing strong support.
In 2013, youths who had left the British National Party formed the group 'National Action UK'. Tommy Johnson, Benjamin Raymond and Tom were said to be involved in this group. The group calling itself Revolutionary Nationalist Group, because of its aggressive stance against immigrants; support for the Nazi ideology of Adolf Hitler, the former dictator of Germany and threats to the British parliamentarians had become a topic of discussion.
The British government banned this group because of its hate posts on the social media, rallies to protest against immigrants, a stance of White Jihad and support for the assassin of a British parliamentarian. Following the ban, many of the group leaders of the 'National Action UK' were arrested, and cases were filed against them. There were indications of reasonable success in stopping the activities of this group.
However, as per a report published by the British media, the ban on 'National Action UK' has proved to be futile. Notably, the members of this group having formed separate groups continued the activities of the 'National Action UK'. These include groups with names 'Scottish Don', 'NS131' and 'System Resistance Network'. Even the government has accepted that the groups Scottish Don and NS131 are a part of the National Action UK. The sources indicated that a ban would soon be imposed on them too.
The numbers of refugees and immigrants, in the United Kingdom, has been rapidly increasing over the last few years and is outnumbering whites in the population. Strong reactions are being received from some parts of the United Kingdom, and the growing support for the National Action UK and the groups formed after the ban is considered to be a fallout of the same unrest. At the same time, analysts have criticised that continuation of the activities of the group despite the ban, is a failure on the part of the British government.