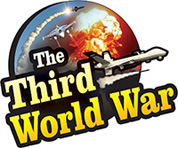 Moscow: The Russian defence forces were revealed to have tested the advanced hypersonic nuclear missile 'Kinzhal' in the Arctic region. The Russian media released the information quoting sources in the Russian defence forces and said that the Mig-31K Interceptor fighter jet was used for the tests. The nuclear weapon is capable of reaching speeds up to Mach 10 and a range of 2,000 Kilometres. It was inducted in the Russian defence forces in 2017.
Russia has been consistently testing advanced nuclear weapons and the latest versions of missiles for the last two years. The tests gained further momentum after the INF treaty with the United States was scrapped a few months ago. Russia is currently focusing on the development and manufacture of missiles that can reach higher speeds and are capable of easily dodging the air defence systems which President Vladimir Putin has repeatedly asserted.
Only a few days ago, Russia informed that the Avangard missile capable of Mach 27 speeds was ready for deployment in its defence forces. The highlight of the Avangard intercontinental ballistic missile is claimed to be its capacity to target any city in the world in a matter of minutes. Russia has said that the weapon would be deployed in the Red Banner Missile Division.
Considering the developments, the testing of Kinzhal in the Arctic assumes much significance. The MiG-31K interceptor took flight for the Kinzhal test from the Olenegorsk airfield in the Arctic. Also, the Russian defence forces claimed that the missile that was fired from the area hit the ground target successfully at the Pemboi training ground. Russia claims that the weapon has the capability of changing its course during a flight.
The Russian sources claimed that along with testing the capability of the hypersonic missiles, the Kinzhal test was extremely crucial for the defence preparedness in the Arctic.