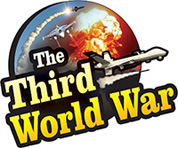 Pyongyang/Washington: North Korea, who tested two missiles in the last week, threatened the United States once again. Vice Foreign Minister of North Korea warned that the proposal for talks given by the United States is only a waste of time and the United States must decide what gift it would want for Christmas. Meanwhile, US President Donald Trump made a statement that although he trusts the North Korean dictator, Kim Jong-Un, he is aware that Kim Jong-Un likes to conduct missile tests.
North Korea has conducted 12 missile tests in the last six months. At the same time, claims are being made that this country is preparing nuclear weapons once again. Against this background, the US Department of State had appealed that North Korea should adopt the policy of long-term negotiations. The statement of the North Korean foreign ministry seems to be an acrid response to the appeal by the US Department of State.
Vice Foreign Minister of North Korea, Ri Thae Song, warned the United States by saying 'The proposal for talks forwarded by the United States is a foolish ploy to engage North Korea in talks. The US President is planning to create a political background and use it to his advantage in the upcoming US Presidential elections to be held next year. But it is the United States who must choose the option. What they will like as a Christmas gift has to be decided by them.'
Only last month, reports of the United States cancelling major joint war exercises with South Korea had been received. Therefore, it was being predicted that the US-North Korea talks would resume after six months. Japan too, had welcomed the talks. At the same time, Japan had said that it was also keen on holding talks with North Korea. But fresh tension was created following the new missile tests by North Korea. To diffuse that tension, the United States had proposed talks with North Korea.