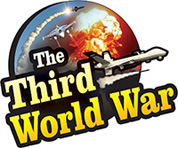 Tel Aviv: Israeli Defence Minister Naftali Bennet issued a stern warning "If Iran does not withdraw the military deployments in Syria and Lebanon, Israel will launch such fierce attacks that Syria will become 'Vietnam' for Iran." The US intelligence agencies had informed that thousands of the Iranian missiles are aimed at Israel, Saudi Arabia and US military bases. Iran also had claimed that the Iranian missiles are aimed at Israel and it can destroy the Israeli cities. This seems to be an Israeli Defence Minister's reply to these Iranian statements.
Last week, a senior Iranian military official had announced that Iran was ready to attack 21 US military bases in the Gulf. He had also claimed that Iran can launch 20,000 missiles daily. The Iranian official warned that even the US and Israeli air defence systems will not be able to intercept these attacks. A US newspaper had carried a report stating that not only the US bases, but Iran has also deployed missiles in Iraq, to launch attacks on Israel and Saudi Arabia.
Against this background, Israeli Defence Minister Naftali Bennet made Iran aware of the consequences. Bennet criticised 'Everyone is now aware that Iran is creating a ring of fire around Israel. Iran has armed Hezbollah in Lebanon against Israel. Similar anti-Israel activities are also being conducted in Syria, the Gaza Strip and other areas.' Bennet warned that henceforth, there will be an aggressive retaliation from Israel against such Iranian activities.
Defence Minister Bennet warned 'Israel had retaliated in a controlled manner to the Iranian activities in the neighbouring countries. But from now on, Israel will take an aggressive stand. Syria will become Vietnam for Iran. If Iran does not withdraw from Syria, Israel will take an intolerable, bloody action against Iran. Israeli Defence Minister issued this warning to Iran, within hours of the airstrikes on the Iranian weapons depots, in the Al Boulkamal region in Syria.
Meanwhile, the United States fought a war against Vietnam between 1965 and 1975. The United States suffered huge losses in terms of human resources and money. Despite all this, the United States had to concede defeat and withdraw from Vietnam. Referring to this defeat of the United States, the Israeli Defence Minister is claimed to have issued a suggestive warning to Iran. Only last week, Defence Minister Bennet had warned that enemies of Israel could not be safe in any corner of the world.