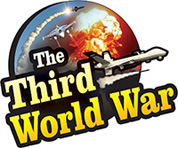 Prague/Jerusalem: Israel has decided to provide Iron Dome radar systems to the Czech Republic. The agreement to that effect was signed between the two countries in the Czech Republic capital, Prague last week. The deal is worth $125 million, and Israel would be supplying 8 Iron Dome systems to the Czech Republic under the agreement. There is a divide among the European countries on the matter of supporting Israel, and the Czech Republic is known as a staunch supporter of Israel.
An Israeli delegation with Brigadier General (Retd.) Yair Kulas, the International Defense Cooperation Directorate of the Israel Ministry of Defense, recently visited the Czech Republic. The Israel Defence Ministry informed that the agreement to supply the Iron Dome systems was signed during the visit. Israel would be providing the order to the Czech Republic between 2021 and 2023, and would also transfer the technology to them.
Defence Minister Lubomir Metnar signed the agreement on behalf of the Czech Republic and clarified that the agreement was an essential stage in the modernisation of the country's defence forces. Metnar expressed confidence that the deal would end reliance on the old Russian defence systems. Furthermore, the Defence Minister asserted that it would further strengthen the military cooperation between the Czech Republic and Israel.
The tensions between Israel and the European countries are seen to be consistently rising, over Palestine, Iran and some other issues. Israel Prime Minister had initiated efforts to tone down the tensions. In 2017, the Israeli Prime Minister had visited Europe, as part of the initiative. He had also visited the Czech Republic during the Europe tour. After that, the President and the Prime Minister of the Czech Republic visited Israel in 2018 and 2019.
Past incidents demonstrate that the Czech Republic has consistently supported Israel on the international level. The Czech Republic had even fired salvos of criticism at the European campaign against Israeli products. Moreover, the Czech Republic is taking steps to strengthen the trade and military ties with Israel, and the new accord appears to be a step in that direction.