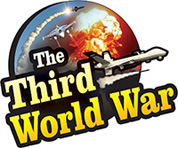 Jerusalem/Washington: Iran has declared that it will continue to deploy military in Syria, despite the pressure from the United States. But the Iranian deployment near the Golan Hills will not be tolerated and Israel will continue its attacks on the Iranian military, warned the Israeli Internal Security Minister. Moreover, the US Secretary for Defence has also warned that this is the ultimatum for Iran, who is responsible for creating instability in the Gulf.
Last week, Iranian Defence Minister, Amir Hatami visited Syria and met President Bashar Al Assad. Hatami announced that no country other than Syria can order withdrawal of the Iranian forces from Syria. The Iranian Defence Minister also said that Iran will keep on increasing its military deployment in Syria, without paying any heed to the US sanctions or threats. Israel has severely criticised the Iranian Defence Minister's announcement.
Israel will not stop its action against the Iranian and Iran-affiliated groups in the Golan Hills region. It will keep retaliating against the Iranian military deployment on the military as well as political level, reprimanded Israeli Internal Security Minister, Gilad Erdan. At the same time, the Assad government, who is allowing the Iranian deployment despite warnings from Israel will also have to face dire consequences, warned Erdan. 'The Assad government will have to pay a heavy price in future, for their action to allow the enemies of Israel to establish bases in Syria,' warned Erdan.
US Secretary for Defence, James Mattis also warned Iran criticising its interference in Syria and the Gulf. 'The Iranian activities creating instability in the Gulf will not be tolerated. Henceforth, the Iranian activities will be on the United States' radar and the United States has kept Iran on notice.' US Secretary for Defence also warned Iran about the threat of being held responsible for the violence in the Gulf.
Meanwhile, a news agency from Lebanon connected with the Hezbollah, had published a report about discussions between the United States and Syrian officials, about the Iranian military deployment in Syria. The place of discussions was Damascus. According to the news agency, the United States had threatened to withdraw from Syria only after Iran's withdrawal.