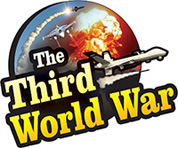 Damascus: Massive explosions were heard on the military base at Al-Bukamal, near the Syria-Iraq border, on Wednesday. Local media alleged that these attacks were carried out to target the Iranian weapons depots at these bases. Some media claimed that the Israeli fighter jets carried out the attack whereas, according to some other media it was a drone attack.
As per the report of a Syrian news agency, Revolutionary Guards have a huge base near Al-Bukamal in the Deir al-Zor province. The missiles exported from Iran were stored at this base. A group of media claimed that Israeli fighter jets carried out an attack, on this base, on Wednesday in the evening whereas, the other group of media claimed that the Israeli drones were responsible for the attack.
The soldiers present at the base launched a counter-attack using the anti-aircraft guns deployed at the base. Local media informed that there were no casualties reported in the attack. But a huge stockpile of arms belonging to the Revolutionary Guards is said to have been destroyed. At the same time, it is claimed that Iran faced a lot of casualties.
This is the third attack on the Al-Bukamal military base. In the past, Israeli fighter jets had attacked this base and destroyed that weapons stock stored there. The base had suffered massive damages in the attack earlier to this attack. Iran had held Israel responsible for the attacks whereas, there were talks that the United States, having influence in the Deir al-Zor region, had carried out these attacks.
Meanwhile, the Assad government in Syria has said that such attacks on Syrian territory will not be tolerated whereas, Israeli Defence Minister Naftali Bennet issued a warning to Iran saying, "The rules of the conflict have changed. Anyone attacking Israel once, will have to suffer a night-long attack. Whatever Iran tries, it will not be able to save itself from the Israeli attacks."