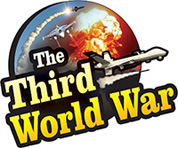 Beirut: 80 people were killed and more than 750 were injured in the Syrian air attack on 'Douma' in 'Eastern Ghouta'. The Syrian army has carried out these attacks for the last 24 hours to gain total control over 'Eastern Ghouta'. The local institutions and the hospitals treating the injured, have claimed use of chemical weapons in these attacks.
The United States had warned of an attack on Syria if the Syrian government used chemical weapons again, even once. This has increased the importance of the attacks.
For implementation of the United Nation's (UN) decision for a ceasefire, Russia declared one in 'Eastern Ghouta' and provided an opportunity for the civilians to exit from the area of conflict. The rebels who negotiated a successful settlement with Russia and the Syrian army, also escaped from 'Eastern Ghouta' during the ceasefire. But, after the rebels who are staunch opponents of the Assad regime refused a settlement, the Syrian government began carrying out air raids on their hideouts in Douma from Saturday, claimed the local media.
The human rights organisations in Syria have claimed that once again the Syrian government had used 'Chlorine gas' in the attack. While the Syrian government has stated a lesser number of casualties, these organisations have claimed a minimum of 150 casualties.