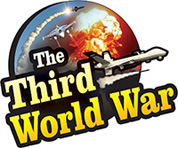 Damascus: The talks for imposing a ceasefire in the Daraa region near the Syria-Jordan border, against the background of the attacks by the Syrian military and Russia, have failed. This information was given by the Syrian rebels in Daraa and they have accused that the extreme position taken by Russia is responsible for the failure of the talks. Against the same background, the United Nations has expressed fears that nearly 150,000 civilians have been displaced because of the attacks.
The Syrian army has initiated a massive campaign in the Daraa region near the Israeli and Jordanian borders. Two weeks ago, the Syrian army carried out attacks on the locations of the Syrian rebels. Subsequently, the conflict was said to have escalated when the Russian fighter jets carried out airstrikes in the region. Following this action by the Syrian military and Russia, most of the region is said to have come under the Syrian government's control.
The attacks by the Syrian army and Russia have left the rebels hapless and a proposal for peace talks was forwarded through mediation by Jordan. Accordingly, the Russian officials and the Syrian rebels met in Basra al-Sham on Saturday. The Syrian rebels expressed willingness to accept the control of the Syrian government in the Daraa region, but with a rider that the Syrian army or police will not be involved.
But the Russian officials set a condition that the rebels should fully surrender just like in Eastern Ghouta. The rebel spokesman said that this demand was rejected as it was found to be insulting. As the Russian officials remained adamant on the demand, the talks have failed for now, but the indications are that fresh attempts will be made again. Neither Russia nor Syria have given any official reaction on the subject. But Jordan has said that political efforts on the Daraa issue will still continue.
ven while the peace talks are on, Russia and the Syrian army have intensified their attacks on Daraa. 75 people were killed in the airstrikes in the last 24 hours, informed the sources. As per the Syrian military, the eastern part of Daraa is nearly under their control and rebels from four to five towns have accepted their control. The Syrian flag also has been hoisted in these towns, claimed the Syrian army.
The United Nations has expressed fear that the number of civilians displaced from the region because of the intensifying conflict will reach around 150,000. Last week, the United Nations had said nearly 50,000 people had been displaced. But as of now the numbers have tripled and a new humanitarian crisis is anticipated in the region.