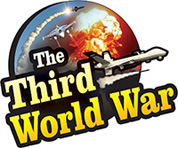 Damascus: US President Trump had called out Syrian President Assad as an 'animal' and had warned that Assad will be targeted in the future. The British media has claimed that taking cognisance of this threat, Russia has created a 'Ring of Steel' around President Assad for his security by deploying S-400. 'S-400' is believed to be an impenetrable air defence system.
Following President Trump's announcement of action against Syria, United States aircraft carrier 'USS Truman' has been dispatched for the Mediterranean Sea. Equipped with 90 fighter jets and helicopters, this warship is said to be a response to the S-400 air defence system. Along with this aircraft carrier, other warships equipped with Tomahawk missiles will reach the Mediterranean Sea soon, it is claimed. The analysts in United States and Britain have claimed that with the help of aircraft carrier and other destroyers, United States will target the Syrian military bases.
But Russia has claimed that their 'S-400' system has the capability of targeting minimum 80 aircrafts at the same time. The system deployed in 2015 will act as an air defence umbrella for President Assad, claimed the British media. Russia has already installed jammers in Syria. This will affect the efficiency of the radar systems of the United States and Russia will be able to block the United States air attacks, claimed the media.
Meanwhile, following the US President's warning of an attack on Syria, Russia has increased its military deployment in Syria. A unit of the Russian military has reached Douma in Eastern Ghouta. The Russian and Syrian agencies have claimed that this deployment is to ensure that there is no further deterioration of the situation in Douma. The British media have claimed that the objective of the Russian deployment is to erase all the evidence of the chemical attacks. 80 people had been killed in a chemical attack in Douma last week. The United States, western countries, Gulf allies and the local agencies claimed that the Syrian government was responsible for the attack.