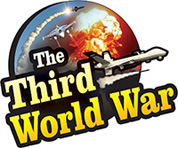 Washington: 'The Assad regime has once again attacked its own people with chemical weapons and Russia is solely responsible for this as well as the previous attack. If evidence of these chemical attacks is found, the international community should take action against Syria' demanded the United States Department of State. However, Russia has dismissed these allegations of a chemical attack.
'Russia had guaranteed that there will not be any chemical attacks in the future in Syria and the Syrian government will not use chemical weapons again. But after seeing the increased frequency of the chemical attacks in the last year, Russia has fallen short of fulfilling its commitment', said the United States Department of State. At the same time, the United States alleged that Syria had carried out the chemical attack because of Russia. The United States demanded that if the chemical attack on Douma was proved, Russia should stop supporting the Syrian regime and the international community should immediately take a decision over it.
Meanwhile, the Syrian government has dismissed the report of chemical attacks on Douma. The Syrian government has claimed the news to be fake. Nevertheless, the Syrian government refused to comment about the breathing troubles suffered by the injured. Russia also has dismissed these allegations and claimed that the western countries are making these false allegations to try and stop the action against the terrorists in Douma.