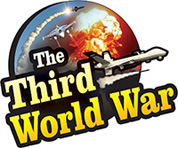 Damascus: Israel carried out air attacks on the Iranian sites in Hama and Tartus. One person was killed and 12 injured in the Israeli attacks, reported the official news agency of Syria. The Syrian news agency also claimed that its air defence system successfully intercepted some of the Israeli missiles. A news report of Israeli attack on the Iranian military contingent had been published a few days ago. But Israel has refused to comment on both the incidents.
The Syrian news agency quoting the human rights organisation operating in Syria said that the Israeli fighter jets carried out this attack violating the Lebanese airspace. The Syrian news agency claimed that the Israeli fighter jets launched dozens of rockets towards the Syrian cities of Hama and Tartus. Many of the rockets fired at the Wadi al-Uyun and the city of Tartus were successfully neutralised whereas another news agency claimed that the Syrian military was able to neutralise only 5 rockets.
The Syrian government news agency alleged that this Israeli attack was to target the Iranian military bases in Hama and Tartus. It is said that both these places have Iranian military bases and arms depots. Israel has targeted Iranian military locations in Syria even in the past.
Various Iranian military locations and military vehicles in different cities including capital Damascus had been targeted. A long time ago, Israel had justified these attacks saying that it will foil the Iranian attempts to set up permanent bases in Syria. But since the last few months Israel has avoided commenting on the attacks in Syria.
Two days ago, it was reported that Israel attacked the Iranian vehicles travelling towards the United States military base. Israel did not react on this report too. But the Israeli defence forces released suggestive information about this on Tuesday. The Israeli defence forces announced that the country had carried out more than 200 air attacks in Syria in the last two years.
Therefore, claims that these attacks on Hama and Tartus were in fact carried out by Israel, are gaining strength. The Israeli Prime Minister Netanyahu himself, as well as the Defence Minister and the military officials have clearly stated time and again that Israel will not hesitate to attack Iranian sites in Syria. Therefore, even if Israel has not openly accepted the responsibility of the attack, it is giving indications of being behind it. 'Will these Israeli attacks be retaliated by Syria or Iran?', is the question yet to be answered.