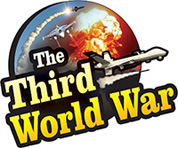 Jerusalem/Damascus: On Saturday, the Syrian military fired a rocket in the direction of the Golan Hills. Ten people were killed in four retaliatory attacks, carried out by the Israeli military, till Sunday early morning. Israel military claimed that the dead include three soldiers from the Syrian military and seven from Iran affiliated organisations. Israel military also published information that the Syrian military suffered major losses, in the Israeli action.
This is the second attack on Golan Hills from the Syria side, in the last ten days. Before this, rockets had been launched at the Israeli soldiers deployed at the Golan Hills border. The Syrian military and media had informed that the Syrian air defence system had been destroyed in the retaliatory attacks by Israel. Israel military had avoided reacting to these allegations.
But Israel military released information regarding the attacks carried out in Syria, on Sunday early morning. Two rockets had been fired towards the Israeli Golan Hills region, on Saturday night. One of the rockets landed in the Golan Hills region, whereas the other one crashed in the Syrian territory. No losses were reported in the rocket attack. But the Syrian military retaliated against the attacks.
On Sunday, at 4.10 am Israeli helicopters, and fighter jets carried out attacks on at least 10 locations in Syria. The Israel military claimed to have destroyed two missile defence systems of the Syrian military, security post, intelligence agency base, and Russian made air defence system, in the attack. According to the Israel military, the Syrian military suffered a large number of casualties in the attacks.
The Syrian military said that 3 soldiers were killed and 7 injured in the Israeli action. But the Israel military said that the soldiers from Iran affiliated groups, deployed near the missile defence system and the intelligence agency base were also eliminated, along with 3 Syrian soldiers. This Israeli action was carried out in areas near capital Damascus and northern parts of Quneitra province in Syria. The Israeli Prime Minister expressed anger over the rocket attacks from Syria and said that Israel would not tolerate such attacks.
Meanwhile, the Israeli intelligence agencies have warned that Iran and Iran-affiliated groups are preparing to attack the Golan Hills in Israeli possession. Israel had alleged that Iran and Hezbollah have gathered their soldiers near the Golan border in Syria, for this purpose.