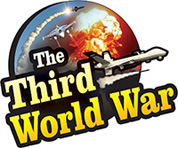 Paris: In a stringent action taken by French police on Yellow Vest protests held on Saturday, more than 100 protestors have been detained. The movement that erupted against the policies of French President Emmanuel Macron has now crossed well past more than ten months. The French President had apparently succeeded in suppressing the agitation, some time ago. However, the swarm of the Yellow Vest protestors that thronged the capital of Paris on Saturday attracted attention.
"What are we doing? We are assembling just to say that we can't make ends meet. (The protest) is not only against the President, it's against the system," the protestors elaborated their stance to join the protest once again. The response to the protest was observed to be reducing, over the last few months. Against this background, the feelings expressed by the protesters indicate the movement is becoming more aggressive yet again.
The Yellow Vest movement was launched to protest against the increase in fuel prices and the decision taken by the French President for the rich classes. The protest festered as the French President chose to ignore the agitation, initially. But as the European and US groups supported the protest, the extent of the protest went on widening. The Yellow Vest agitation became a topic of international discussion due to the action taken by the French agencies against the protestors and the violent turn it took.
But after that, an announcement of a provision of 17 billion euros was made for the pay hike and tax cuts for the lower-income groups. At the same time, the intensity and the support of the protest also reduced as the government announced steps for other reforms. Over the last few months, the number of people participating in the Saturday protests had reduced to a mere few hundred.
Against this background, nearly 5,000 people are said to have participated in the protest, in capital Paris on Saturday. The participation of Black Boc, known as an extremist group in the Yellow Vest protest was significant. 7,500 police personnel had been deployed in capital Paris to stop the protestors. The police arrested 106 people under the charges of possession of weapons and other objectionable materials.
Leaders of the Yellow Vest protest have claimed that the Saturday protests in Paris were significant. A few European media, along with the French media have taken cognisance of the protests and have warned that there is a possibility of the agitation gaining ground, once again. But French President Macron has dismissed the possibility.