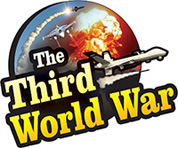 Jerusalem: Iran, Turkey and Syria have become aggressive following the announcement by US President Donald Trump, regarding Golan. Syria has threatened to take control of the entire Golan region through military action as also Iran and Turkey have been giving indications of action against Israel. Iran and its affiliated terrorist organisations had already set up their bases near the Golan border of Israel. Given this, Israel has increased its military deployment in the Golan Hills region. The Israeli Prime Minister has already left for the United States, to discuss the issues of Golan and Iran.
Two days ago, US President Donald Trump said, "It's time to recognise Israel's sovereignty over the Golan Hills." He said that the Golan Hills region is critical strategically from the Israeli security and is also closely connected to the stability and security of this region. However, the media in the Middle East, as well as Syria, Turkey and Iran have been claiming that this statement of the US President has put the Israeli security in jeopardy.
Terming the announcement by the United States as a gross violation of the international rules, the Syrian foreign ministry declared the acquisition of Golan using the military force. The Syrian foreign ministry threatened that Syria would use any available option, saying that the US promise to Israeli can never be fulfilled. While the Iranian Foreign Minister, Jawad Zarif announced that the Israeli possession of Golan Hills is illegal and unacceptable and it cannot be accepted under any circumstances.
The Turkish foreign ministry said that the announcement by the Israeli Prime Minister is an invitation for a new conflict in the region. France has endorsed the stand taken by Iran, Turkey and Syria regarding the US President's statements. The French foreign ministry criticised that sovereign Israeli right over the Golan region will amount to the violation of international rules.
In view of the threats received from the neighbouring countries, Israel has increased the military deployment in the Golan hills region. To avoid any conflict of any sort, in this region, Israel has deployed military and police force in the region. The air defence systems have already been activated to neutralise the rocket attacks.
Meanwhile, since the last few days, there is tension between Syria and Israel in the Golan Hills region. Rockets and missiles were launched from this Syrian border region on the Israeli Golan Hills border areas. The Israeli military also has increased its action against Iran and Iran affiliated groups. It is claimed that the Iran-linked groups have suffered significant human losses in the Israeli attacks. At the same time, speculations are that the conflict in the Golan Hills region will intensify.