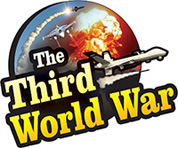 Damascus/Beirut: 15 people were killed in a joint attack carried out by the Israeli Airforce and Navy, on the bases of Iran and Hezbollah, in Syria. A human rights organisation based in the United Kingdom claimed that the killed included 6 civilians, out of which 3 were children. The Syrian military claimed to have repelled the Israeli attacks using the air defence systems. This is said to be the biggest action taken by the Israeli military, in the last few months.
Syrian military and the government media were the first to publish the report of an Israeli attack. The report said that the Israeli fighter jets attacked capital Damascus and the Homs region, in Syria, passing through the Lebanese airspace. Meza military airport in Damascus, Iranian and Hezbollah bases at Al Kiswa in the south, military research centre in Jumria, Sinia military base and Hezbollah base in Kalamoun region, were targeted in the Israeli attacks.
The Israeli attack on the Iranian and Hezbollah bases in the Kalamoun region was the fiercest, from where the blazing fire was visible after the attack. A strong possibility of severe losses to the Iranian and Syrian military and Hezbollah has been predicted. But the government news agency SANA claimed that the Syrian military successfully repelled the Israeli attacks.The Syrian news agency claimed that the Israeli missiles were shot down by the Syrian air defence systems.
The Israel military, as usual, did not react to the claims, made by the Syrian military. But the Syrian military, even in the past, has made accusations against the Israeli military, of carrying out attacks. Israel refrained from attacking Syria in the last week, in view of the meeting with the National Security Advisors of the United States and Russia. Israel had expressed willingness to resolve the issue of Iran, Hezbollah and other Iran affiliated organisations, in Syria, through a political process. But the Israeli military analysts claimed that after Russia refused to take a position against the Iranian deployment in Syria, Israel has resumed the attacks.
Israeli Prime Minister Benjamin Netanyahu had announced only last week that the Israeli attacks on the Iranian bases in Syria will not stop. The Israeli military analysts have claimed that the presence of Iran, Hezbollah and Iran affiliated organisations, in Syria, is a threat to the Israeli security. These analysts have said that this is the reason behind the Israel attacks on the Iranian bases in Damascus and Homs.