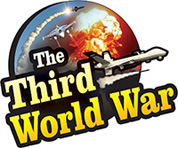 Surabaya: 11 people were killed and more than 41 injured in the three suicide attacks which targeted the churches in the city of Surabaya in Indonesia. Indonesian agencies suspect involvement of the terrorist organisation Jamaah Anshurat Daulah (JAD) an affiliate of the 'IS'. This is the biggest terror attack in Indonesia, targeting a church, since 2005. The supreme Catholic priest, Pope Francis has expressed deep regret about the attack.
Three churches in Surabaya, the second largest city of Indonesia were targeted in terrorist attacks. The attacks were aimed at the devotees gathered for the Sunday mass. The attacks were carried within a gap of few minutes. The shocking information revealed by the Indonesian police is that all attackers were from the same family.
Father and son jointly carried out the attack on the Santa Maria Roman Catholic Church. The Mother and two ten year old sons carried out the attack on the Diponegoro church. Two 16 year olds were involved in the third attack, informed the Indonesian police.
As per the information given by the Indonesian secret service, 'JAD' is the organisation suspected to be responsible for the attacks. 'JAD' had announced their affiliation with the IS in the year 2014. There are reports of this organisation carrying out terror attacks over the last few years. But the Sunday attack is the biggest terror attack carried out by this organisation so far.
Bombs were found at some more churches in Surabaya. But the police succeeded in diffusing those. There is a report that 4 terrorists were killed and 2 terrorists were arrested by the police on Sunday morning. This suggests that there was a much bigger attack planned by the terrorists.
There have been suicide terror attacks on churches in Indonesia between 2000 and 2005. During the same time, attacks at many places in Indonesia were carried out by terrorist organisations affiliated to Al Qaeda. The Indonesian agencies had taken up a campaign against the attacks and had succeeded in stopping the attacks. Many terrorists were killed in this campaign.
Indonesian President Jokowi Widodo visited Surabaya immediately after the attacks. The church association in Indonesia strongly denounced the attacks. The Supreme Catholic priest, Pope Francis also has expressed deepest regret about the attacks. Pope Francis said that he will pray for the people killed in the attacks and their loved ones.