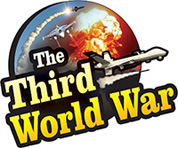 Seoul: North Korean dictator Kim Jong-un made a historic visit to South Korea on Friday. During the visit, the dictator declared that his country was prepared for denuclearization. The United States, Russia, China and Japan have welcomed this decision. Kim Jong-un is the first leader to visit South Korea after the 1950-53 war.
In the last week, the dictator made a sensational announcement that North Korea will not carry out nuclear tests or fire Intercontinental Ballistic Missiles (ICBMs). The whole world is awaiting the next course of action North Korea takes. He was under the international spotlight after paying a visit to South Korea on Friday. Kim Jong-un met with the South Korean President Moon Jae-in by crossing over the border into the 'demilitarised zone' between the two countries.
After the welcoming ceremony, the two leaders carried out discussions separately as well as with high-level delegation. Both leaders signed a joint statement during their talks. In a joint press conference of the two Korean countries, the North Korean Dictator Kim Jong-un declared to be willing for denuclearisation. While this has also been mentioned in their joint statement, both countries came to an agreement to permanently put an end to their conflict and to enhance mutual co-operation.
The South Korean President has welcomed this decision by Kim Jong-un and expressed that it was an extremely important moment for both the countries. The US President Donald Trump has welcomed the talks between the two Korean nations and has claimed that the war in Korea was over. Moon Jae-in said that this was possible because of United States' efforts and also delivered a speech regarding his meet with Dictator Kim Jong-un.
China and Japan have both welcomed the talks and joint statement issued by both Korean nations. This meet will aid the peace process in the Korean region, were the reactions received over the event. Although both nations have indicated to put in efforts for maintaining unity and peace, it has receiving opposition from South Korea. In view of the talks between the two leaders, demonstrations were held in South Korea to protest it where flags bearing the message, 'It's time to bomb North Korea' were being waved.
North Korean Dictator Kim Jong-un's visit to South Korea and his announcement with respect to denuclearisation ahead of his historic meeting with US President Donald Trump at the end of next month, draws attention to itself.