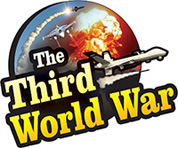 Washington/Beijing: A sensational news report reveals that there were laser attacks mounted by China on US fighter jets in the East China Sea, which is a part of the Asia-Pacific region. "Pentagon", the Defence Department of the United States has confirmed this news and it is said that at least 20 laser attacks were carried out by China. This is the second time that China has carried out 'Laser Attacks' on US fighter jets. In the past, two United States pilots had been injured in the Laser attacks carried out near the Chinese military base in Djibouti in Africa.
The US Indo-Pacific command gave the information about the Chinese laser attacks which are claimed to have been carried out from the coast and from fishing boats. China has trained these fishermen as well as have installed advanced 'Laser Weapons' on their boats. This has come up from the information given to the website 'Aviation Week and Space Technology'.
Some time ago, there was information that China has developed 'Anti Eye Laser' technology to target the US fighter jets and the pilots. These include 'Laser Dazzler Weapon', 'Laser Gun' and 'Blinding Laser Weapon'. Development and use of these weapons by China is considered to be a violation of international laws. 20 incidents of laser attacks have come forward in the East China Sea. However, there are no injuries reported to any pilot.
To counter the increasing laser attacks by China, the United States Defence Department has started purchasing 'Anti Laser Protective Eye gear'. But there is no information about the testing and use of this equipment.
These Laser attacks in the Pacific Ocean seem to be a part of the Chinese aggression against the United States. The movement of the US aircraft carriers and fighter jets in the South China Sea and East China Sea have been consistently opposed by China. China has repeatedly threatened to give a fitting reply to these increasing movements by the United States. China, who has been using war exercises and missile deployment for this purpose, has now started using laser attacks as well.
China had dismissed the earlier accusations made about the Djibouti attacks as being baseless.