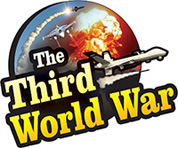 Wellington: To contain the epidemic of the disease 'Mycoplasma bovis' spreading in cattle, almost 150,000 animals will be slaughtered in New Zealand. While announcing this decision on Monday, New Zealand Prime Minister Jacinda Ardern clarified that there was no other option to eliminate the disease. This campaign will be implemented over the next decade at an expense of $ 560 million. Dairy products constitute a major part of New Zealand's economy and last year this country exported dairy products worth $ 14 billion.
'This was a very difficult decision. No one likes such a mass slaughter. But without this decision, there was a risk of the disease spreading to all the herds in the country. New Zealand can succeed in total eradication of the epidemic. This is the only way to save the 20,000 farms producing dairy products all over the country. Now is the time for the necessary action. The government is in continuous dialogue with the farmers over this issue,' said Ardern while describing the decision of the mass slaughter.
'Mycoplasma bovis' is a disease mainly prevalent in cattle and in July, last year, an epidemic of this disease was detected in a part of southern New Zealand. In spite of the government slaughtering thousands of cows infected with the disease, it was observed that it had spread on an even larger scale. Hence the decision to slaughter on a bigger scale, informed the government sources.
The government has made a provision of more than $ 600 million for this campaign. The mass slaughter of the cattle used for dairy farming will be phased over the next decade, and it is said that the count of the cattle slaughtered will be around 128,000. There are 6.6 million cattle in the New Zealand dairy industry. Experts have estimated a loss of $ 900 million to the New Zealand dairy industry if the option for slaughter is not exercised.
'Mycoplasma bovis' is a disease mainly prevalent in cattle in the United States and Europe and it is believed that due to non-observance of proper security standards, the disease may have reached New Zealand.