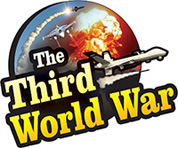 Canberra/Beijing: Senior officials are alleging a Chinese hand in the cyber attack carried out on the Australian parliament. It was revealed that a cyberattack was carried out of the Australian parliament network, on Thursday at midnight and early in the morning on Friday. The motive behind the attack and the information leaked are not clear still. This attack occurred within 48 hours of declaring the ban on industrialist Huang Xiangmo, who is close to the ruling communist party in China.
Prime Minister, Scott Morrison informed that no firm statement could be made regarding the cyberattack on the parliament. There is no information about any other government agencies or departments, other than the parliament, having been targeted. The parliamentarians and their employees use this parliament computer network. There are emails and additional information stored on this network. The parliamentary officials clarified that there is no evidence of direct interference in the functioning of the parliament or political processes.
The Australian intelligence agency 'The Australian Signals Directorate' (ASD) has successfully restored and secured the system and changed the passwords for all parliamentarians. At the same time, the ASD has started an investigation into the attack and have expressed a suspicion that there could be involvement of a foreign agency in the attack. The sources indicated that this matter would be verified in the investigation by the ASD and other agencies.
The local Australian cyber experts have claimed a Chinese hand behind the attack. Fergus Hanson, a senior official at the Australian Strategic Policy Institute, said that there could be a foreign hand in this new attack. Through this attack, hands can be laid on the information of the parliamentarians and their employees active in the parliament.
This is the third major attack on the Australian government computer networks in the last four years. Before this, the weather department and the statistics department of the Australian government had come under attack. Chinese involvement was being claimed in these attacks too. China had dismissed these allegations.
Last year, the Australian intelligence chief, Duncan Louise and Frances Adamson, secretary with the Department of Foreign Affairs and Trade, had issued severe warnings about Chinese cyberattacks. The intelligence department had pointed out that the groups or agencies supporting the Chinese government can carry out major cyberattacks on Australia, given the tension created over various issues between the two countries.