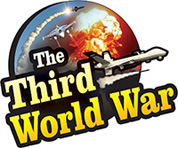 Washington: The Uyghur people are suffering atrocities at the hands of the Chinese government, and a mass number of Uyghurs were lodged into detention camps by the authorities. At the same time, the Uyghur women are sexually exploited. Two Chinese officials revealed the information on the condition of anonymity. After that, the western media reported the incidents and severely criticised China.
The Uyghur men have been forcibly detained in camps. Although China has named them re-education camps, they are nothing but prisons where the Uyghur people are meted out a treatment, worse than prisoners. It has threatened the religious and ethnic identity of a million Uyghurs. Along with the atrocities, China appears to have targeted Islamic Uyghur women as well. Radio Free Asia reports the systematic sexual exploitation of the Uyghur women where it exposed the disgusting and gory details on it.
Han males are sent to the homes of detained Uyghur males and were said to have been assigned the responsibility of looking after it. Nevertheless, the appointment of the Chinese Han males is for keeping a watch on the household. Over and beyond that, the officials are even used to abuse Uyghur women sexually, although China keeps offering explanations to avoid the incidents from being exposed to the world. Radio Free Asia has however said that they were acts of sexual exploitation. Furthermore, abuse openly occurs in the Kashgar region in China.
After information on it was exposed, the western media gave it wide publicity severely criticising China. After that, China was forced to explain. The senior Chinese officials in the Xinjiang province are denying any such incidents in the region and add that the Uyghur families welcome them instead. Also, the western media has underscored the hatred amid the Uyghurs regarding Hans, who commit atrocities against them. Thus, they have brought to light that the Uyghurs would never welcome the Han officials and employees.
An Israeli newspaper recently carried a story of an Uyghur woman, who managed to escape from the Chinese prison in the Xinjiang province. The woman had to face horrendous sexual atrocities. She also informed that the Islamic Uyghur detainees were used for even carrying out medical trials.
Meanwhile, US Secretary of State Mike Pompeo lambasted China raising the issue of atrocities against the Uyghur people in China. Pompeo blamed China, saying that the families of the Uyghur people, who were in the United States and other countries, were facing atrocities in the Xinjiang province. Moreover, he stated that the families of those Uyghur people who had met the US State Department or UN officials were being targeted and even revealed the name of one such individual.