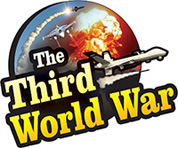 Gaza: Chief of the Home department of Hamas has made an inciting demand 'Tie me to a missile and fire it at Tel Aviv.' Imam Hussain Abu Ayada is the name of this person, and this religious preacher has given a message to the Palestinians 'It is time to settle the scores with the Jewish people, and the final victory will be ours.' At the same time, Ayada accused the Gulf countries of making efforts that the Hamas and the Fatah do not fight a combined war against Israel.
Since a few weeks, Hamas controlling the Gaza Strip has been announcing a decisive war against Israel. Hamas proved that this was not an empty threat by firing 400 missiles into Israel. Although Israel retaliated with air attacks, Hamas claimed a victory in Israel agreeing to a ceasefire. Therefore, Hamas has appealed to the Palestinians to gather at the Israeli border to celebrate this victory.
Against this background, Imam Hussain Abu Ayada delivered an inciting speech in the city of Rafah. He incited Palestinian leader Yahya Sinwar to adopt a more aggressive stance against Israel and ask al Qassam Brigade, the military unit of Hamas and Al-Quds force of Iran to launch missiles into Israel. Ayada said, "Fire a missile into the Israeli city of Tel Aviv and tie me to the missile as I cannot tolerate the insult and disrespect meted out by Israel."
At the same time, Ayada appealed to Hamas and Fatah to unite. Ayada made serious allegations that the Arab heads of states are trying Hamas and Fatah should not come together. They are, in fact, helping the Jewish people to carry out more destruction. The people of Gaza should not remember their holy books, and the people in Gaza should be trapped in narcotics, are the intentions of the Arabic heads of states. At the same time, Ayada appealed that the time for the final decisive war with Israel has come and the Palestinians should be ready to fight this war.
Ayada assured those present that the final war with Israel would begin soon and the Palestinians will claim the final victory. His inflammatory and inciting speech was uploaded on the social media by Hamas supporters. Therefore, it has once again been revealed that the extremists in the Gaza Strip have openly started speaking the language of a final war and annihilation of Israel. Therefore, even if the ceasefire between Israel and Palestine is in force as of now, the war can be sparked at any time. Rather, the Ayada speech clearly shows that Hamas is using the time given by the ceasefire to make preparations for war.