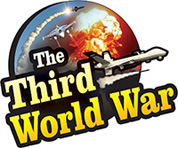 Jerusalem: The Governor and the intelligence chief of Jerusalem have been taken into custody by the Israeli security agencies. It was claimed that they have been arrested for anti-Israel activities. But the Mahmood Abbas administration in West Bank has accused Israel of abducting the Palestinian officials.
The Israeli security agencies have arrested the Palestinian officials from two different cities in the West Bank. These include Jerusalem's Governor, Adnan Ghaith and the Jerusalem intelligence chief, Colonel Jihad Fakih. The Israeli agencies apprehended Ghaith from the 'Bait Hanina' area near east Jerusalem and Colonel Fakih was arrested from the town of Judeira.
The news of the arrest of these two officials was not released by the Israeli agencies. But after the Palestinian administration and the media alleged an Israeli hand behind the disappearance of the two officials, Israel informed about the arrests. Out of these, Ghaith has been given custody till Tuesday, while Fakih has been given custody till Wednesday. Israel has not given any reasons for these arrests.
As informed by the Israeli media, the two officials are being thoroughly interrogated by the Israeli security and intelligence agencies. Out of these, Palestinian Governor, Ghaith has citizenships of Israel as well as the United States. Both these officials are suspected to be involved in anti-Israel activities.
Ghaith played a major role in the protests that were held in Israel last week. Ghaith had incited the Palestinian people against the orders issued by the Israeli government to demolish the houses in the Khan-Al-Ahmar city last week. It is being said that this could be the reason, Israel has detained both these officials. But Israel has not confirmed the same.
Meanwhile, the relations between Israel and Palestine are already on tenterhooks. The Palestinian leaders have been criticising the United States and Israel at the international level ever since US President, Donald Trump declared Jerusalem as the official Israeli capital. Following this, the arrests by Israel of these senior officials from the Palestinian administration, are indications that there could be a fresh flare-up of the Israel-Palestine conflict.