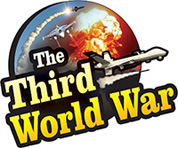 Moscow: Russian President, Vladimir Putin had claimed only four months ago that the Russian weapons will rule the world within the next decade. A statement endorsing this claim has been released by a Russian company informing that Russia has initiated testing of Microwave Guns.
Today, leading countries of the world are competing with each other in the development of hypersonic and laser weapon systems, as well as weapons that can be used in outer space. The United States, Russia, the United Kingdom, China and Israel have taken a lead in this race and nearly every month there are reports of testing or development of a new weapon system. A few days ago, China announced simultaneous preliminary testing of three hypersonic missiles. Subsequently, the news of the Russian Microwave weapons testing has been revealed.
Vladimir Mikheev, Vice-President of Kret, the leading Russian company in electronic warfare technology informed about the new development. "'The Microwave Weapons System' considered to be the most advanced weapon system is very much in existence and is progressing well in the right direction. It is being tested on a regular basis in the labs as well as outdoors," said Mikheev. Three months ago, while giving information about the sixth-generation Russian fighter jet, the company Kret had mentioned the Microwave Weapons System.
The Microwave Guns use the extremely powerful Electromagnetic Radiation. This creates an electric circuit and the target is hit by an extremely powerful energy wave. These weapons are also called the Directed Energy Weapons. An approaching aircraft, missile or drone can be destroyed by this system.
In the past few years, Russia has laid emphasis upon modernising its defence forces, while also continuing with the manufacture of conventional weapons systems and President Vladimir Putin is keenly pursuing this process. A few years ago, he had declared an objective to completely revamp the Russian defence forces. Thereafter, in the last year, Deputy Defence Minister, Yuri Borisov had claimed to have developed hypersonic weapons based on the Plasma, Laser and electromagnetic technologies. The Russian Deputy Defence Minister had also claimed that Russia will succeed in manufacturing weapons based on laser and electromagnetic technologies in the near future. The statements of the Vice-President of Kret indicate that the Russian defence forces have started taking rapid steps in this direction.