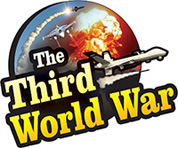 Moscow/Washington: Russian Foreign Minister Anton Siluanov announced that henceforth, Russia would purchase debt bonds in currencies other than the US dollar. At the same time, the Russian Foreign Minister also claimed that Russia would not need any financial assistance in the remaining part of the year 2019.
Russia, consistently faced with sanctions from the United States, had initiated aggressive steps against the economic dominance of the United States. Russia also gave indications that measures have been successful by announcing record foreign exchange reserves and Gold stocks. The announcement by the Foreign Minister Anton Siluanov becomes important, against this background.
Russian President Vladimir Putin has opened a front against the US Dollar, since the last few years. On the one hand, Russia has drastically reduced the use of USD in its transactions and on the other hand has initiated moves to create an option to the USD, in collaboration with China and some other countries. The increase in gold stocks is said to be a precursor to the same initiative.
Along with increased Gold purchase, there is a massive sale of the USD and the investments in USD, are being converted to currencies like Euro Yuan and Yen. Out of these, the increasing investment in Chinese Yuan and the growing economic cooperation with China, has become significant. Since the last few years, Russia has started its oil transactions with China in Chinese Yuan and an independent investment fund also has been started in Yuan.
At the same time, the European countries have been given a proposal to start trade transactions using the Euro. Tension is reigning between the United States and European countries, over Iran and some other issues. Therefore, Russia is trying to bring the USD exposure further down, taking advantage of the situation. Russian President Vladimir Putin, through his frequent statements against the USD, has indicated that Russia will believe more in currencies other than the USD.
Against this background, the statement of the Russian Finance Minister that Russia will stop the use of USD in the future becomes significant. Russian Finance Minister Anton Siluanov said 'This year Russia will not have to borrow from the foreign markets. The provisions for the Russian economy for the year are complete and excess funds are also available. We can see what to do in the next year. There is a possibility that a debt will be created in the Chinese Yuan currency.'
Russia has issued debt bonds to the tune of nearly 7 billion Euros, in the last seven months and these are long term bonds. Therefore, it is apparent that Russia is stressing investment in Euro along with Chinese Yuan. Although no bonds in Yuan have been issued so far, the Russian sources indicated that the moves are being made in that direction.