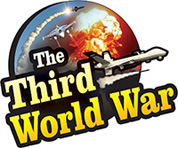 Paris: "I have been unsuccessful in meeting the expectations of the French public, and I alone am responsible for it. I am aware that I have hurt several people with my words," French President Emmanuel Macron yielded before the people who were protesting against him in France, with these words. At the same time, he declared a financial emergency in the country and said that he would need support from the public to ride over it. While Macron has taken a step backwards, it has been revealed that the demand for Frexit (France exit) has arisen through the 'Yellow Vest' protests that have rocked the nation.
The 'Yellow Vest' protests have been raging in France since the past one and half months. The demonstrations which had earlier begun to oppose the rise in fuel prices soon turned into protests against the Macron government. There was increasing opposition to the decisions taken by President Macron not only regarding the fuel prices, but also regarding issues of the economy, education, labour, salaries, and internal security. Since the French government chose to ignore the protests in their early stage, the protestors adopted a more aggressive stance, and the demonstrations subsequently turned violent.
The violence that took place in capital Paris emphasised the fact that President Macron had no control over the country and that his link with the common French public was non-existent. This resulted in increasing the severity of the demand for his resignation from all parts of the country. It was revealed that the popularity index of Macron, who has come to power only a year ago, had fallen to a mere 23%. The international community also took serious note of the agitations in France.
The French President who was severely jolted due to these developments finally addressed the French public in a speech on Monday when he conceded his mistake and announced his withdrawal. At the same time, he declared a financial emergency in the country and appealed for public support to help overcome it. He also announced a raise of 100 euros per month in the minimum wages as well as tax exemption for those who earned less than 2000 euros a month, to appease the protestors.
Although the French President has taken a step backwards, indications are that the displeasure against him in the minds of the French public will not abate soon. It has been revealed that placards demanding "Frexit" were noticed during these protests.