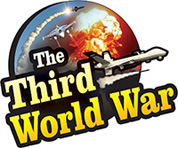 Riyadh/Moscow: – There has been a strong reaction from OPEC after Russia refused to cut oil production and instead announced to increase it. Main members of OPEC, Saudi Arabia and the United Arab Emirates (UAE) announced an increase in oil production. Saudi will be producing 13 million barrels of oil and UAE has announced a rise of 1 million barrels per day. Therefore, there is a thick possibility of a crash in the oil prices and analysts are claiming that the indications are that the conflict in the crude oil market is peaking.
Last week, on Friday, a meeting of members of the OPEC Plus was held. It was attended by OPEC, the main association of the oil-producing countries, along with Russia and other oil-producing countries. This group had signed a relevant agreement to cut down oil production. The deal had been extended till the end of March 2020. But a consensus could not be arrived on cut in oil production, as Russia refused to cut down oil production.
Severe repercussions were felt in the international oil market of the failed meeting and the oil rate tumbled to below $35 per barrel. International financial institutions have warned that these rates could plunge further to $20 per barrel. While there was a possibility of a compromise, Russia announced an increase in oil production by nearly 3 to 5 hundred thousand barrels per day. This unilateral announcement of increasing oil production upset the OPEC member countries.
Upset with this announcement, Saudi Arabia and UAE declared an increase in oil production. As per the agreement signed a few months ago, Saudi had brought its oil production to 10 million barrels per day. But as per the new announcement, Saudi company Aramco will be increasing oil production to 13 million barrels per day. Following this, UAE announced an increase of 1 million barrels per day, in oil production.
As per the international oil commission currently, UAE oil production in 3.5 million barrels and an addition of 1 million barrels will take it to 4.5 million barrels. This will increase the oil supply in the international market by 3.6%. This increase in oil availability, at a time when oil demand is low, given the Coronavirus epidemic and global recession, can spell doom for the economies of the countries dependent on oil.
Four years ago, when the oil rates had fallen to $30 per barrel, the economies of the oil-producing countries from the Middle East, Africa and Latin America had taken a major hit. They have still not recovered from the jolt. Therefore, economists are expressing a concern that this conflict between Russia and OPEC countries over oil production, can even make the global economy, rickety.