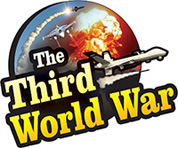 Riyadh/Khartoum: Saudi Arabia and the United Arab Emirates (UAE) announced an aid of USD 3 billion to the Junta government in Sudan. However, the angry protestors have expressed displeasure over the funding, announced for the military regime in Sudan, and said that they were not in want of the aid and asked them to keep it with them. The protestors said that they had adopted this stand, to prevent any of the Arab countries looking forward to deriving political benefits from the situation in Sudan.
Since the last four months, a protest had been staged against the Bashir government in Sudan. More than 50 protestors were killed in the military action ordered by Bashir, to dismantle the protests. Last week, the protestors vented their anger by attacking the military headquarters and Presidential residence. Following which, the Sudanese military revolted and ousted the government headed by President Omar-Al-Bashir placing Bashir under house arrest.
Currently, Sudanese chief of the military, Ahmed Awad Ibn Auf, is heading the country and has declared an emergency for three months. He has also assured that elections will be held, within the next two years and a new government will be installed. However, the protestors have expressed displeasure over the statement of the military and have declared to continue the protests. Owing to these protests which were ongoing since the last few months, the Sudanese economy is claimed to have been plunging into a crisis.
Against this background, Saudi and UAE announced an aid of USD 3 billion for Sudan. Both the countries clarified that USD 500 million, from the aid, will be deposited in the Sudanese central bank. The Saudi mouthpiece claimed that this would strengthen the Sudanese economy whereas; the Sudanese protestors have refused this aid from these Arab countries. The protestors have been expressing concerns that if from these countries aid was accepted, their interference in the Sudanese affairs would increase.