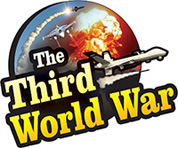 Riyadh: Saudi Aramco, Saudi's leading oil company has discovered large quantities of natural gas reserves in the Red Sea. The Saudi Press Agency confirmed the announcement of Saudi Arabia's Oil Minister, Khalid al-Falih had made. Two years ago, Saudi Arabia's Crown Prince Mohammed bin Salman had announced an ambitious project, the Future Megacity Neom worth $500 billion along the Red Sea. Also, in the last few years, Saudi Arabia, which is the world's third largest oil producer has cut down its oil investments and has been seeking alternatives. Saudi Arabia has extensive natural gas reserves close to 240 trillion cubic feet. Moreover, Saudi is also the world's 4th most significant natural gas producing nation. However, the Saudi economy, which is based on crude oil exports had not paid much attention to this factor previously.
Nevertheless, Saudi has begun focusing on investments in alternatives other than just crude oil ever since Mohammed bin Salman assumed office. Saudi's growing investment in natural gas is said to be a part of the strategy. As per information from a chief Saudi official, the kingdom has outlined a plan to increase the investments in natural gas and take it to 75% by the year 2030. Moreover, along with Saudi, investments are also being made in countries such as Russia, Australia, the US and South Africa.
Last year, Qatar, known to be the leading economy in the Middle East had withdrawn from the OPEC group and focused on investing majorly in natural gas. Earlier, Saudi Arabia had decided to break its ties with Qatar alleging terrorism and many other issues. Given the rising tensions between the two countries, Saudi's growing investments in natural gas draw attention.