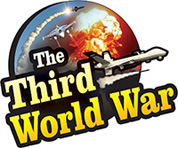 Paris: "Are we going to allow the United States to be the economic policeman of the world? The answer is no", said the French Finance Minister Bruno Le Maire as he openly challenged the United States. The US sanctions against Iran will directly affect companies from France and other European countries. He made a curious demand that the European Union should therefore, use the reserved funds to compensate these companies for their losses. The French Finance Minister seems to be making preparations to take on the United States using the reserve funds of the European Union.
The major countries in Europe viz. France, the United Kingdom and Germany made frantic efforts to stop the United States from withdrawing from the Iranian nuclear deal and imposing sanctions against Iran. But the United States, without paying any heed to their efforts, has imposed strict sanctions against Iran and has made preparations to the tighten the noose of these sanctions. In this situation, the French Finance Minister is trying to challenge the United States by the use of such language and has demanded the European Union should use its reserve funds to compensate the losses that the European companies have incurred because of the sanctions imposed by the United States. The French Finance Minister has reminded the EU that the United States had imposed sanctions against Cuba in 1996 and the European nations had forced the United States to withdraw those sanctions with their strong opposition.
The French Finance Minister appealed to adopt an aggressive stance against the United States by stating that the same could be repeated today. In fact, when the French economy itself is not doing well at present, Minister Bruno Le Maire's challenge to the United States on the basis of the coffers of the European Union seems ludicrous. The European Union has proved time and again that it is incapable of solving the financial difficulties of its own member countries. Even an economically powerful country like Germany had conceded its incapability in this matter. On this background, the financial gallantry shown by the French Finance Minister seems only like borrowed courage.