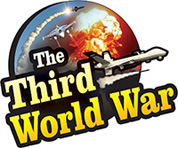 Moscow: USS Donald Cook, a destroyer from the US Navy entered the Black Sea marine region near Russia. This is the second deployment by the United States in this marine region. Before this US warship, USS Fort McHenry has visited this region. Russia has dispatched a fleet of patrol boats to keep a watch on the movements of this deployment by the United States. Russia has warned that as per international rules, US warships cannot stay in this region for more than 21 days.
Matthew J. Powell, the commander of the USS Donald Cook, has made some striking statements after entering the region. Commander Powell claimed that the entry of the USS Donald Cook in the region is a message given by the United States to its allies in the region. Powell further said that this deployment makes it clear that the United States and its allies in the area have common interests. Powell also claimed that this deployment also proves the capability of the destroyer.
Last month, another US Navy destroyer, USS Fort McHenry had visited this marine region. It was said that this warship visited the region to impart training to the Romanian navy. But Russia is watching this US deployment very seriously. It is reported that Russia has despatched a naval fleet to keep a watch on the movements of the US destroyer USS Donald Cook. Russia has also informed that the electronic systems also will be used to keep a watch on the activities of these warships.
The Russian navy has said that given the international rules, the United States cannot keep its warships in this region for more than 21 days. Therefore, Russia is apparently very sensitive regarding the US naval deployments in the Black Sea. Last year, on 21st of November,Russia detained three Ukrainian warships in the Black Sea. The United States and the other western countries siding Ukraine in the dispute between Russia and Ukraine had warned Russia about this.
Following this, the US Navy has dramatically increased its activities in this marine sector. In the year 2018, US warships and destroyer frequently visited the Black Sea region. The US Navy also increased diplomatic pressure on Russia by increasing the naval cooperation with its allies in this region. It is claimed that Russia detained the Ukrainian ships to counter this.
Against this background, the activities of the US Navy in the Black Sea region and the decisions taken by Russia against them, have strategically become very important.