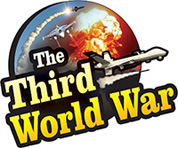 Oslo: Amid the threats of retaliation from Russia, NATO has begun the biggest-ever war exercise near the Russian border. The war exercise with participation of 50,000 military personnel from 31 countries, 10,000 military vehicles, 65 destroyers and 250 fighter jets is claimed to be a demonstration of the preparations the European countries are making for their security, said NATO Chief Jens Stoltenberg. Only a few hours ago, Stoltenberg endorsed the US decision to withdraw from the INF.
Stoltenberg accused Russia of violating the provisions of the historic INF treaty. It was only the United States that was abiding by the agreement whereas, Russia never heeded to any of the limitations imposed by it. Therefore, the decision of US President Trump to withdraw from the treaty was indeed appropriate, said NATO Chief Stoltenberg during an interview with a daily. In the next few hours, the biggest-ever NATO exercises termed as the "Trident Juncture 2018" began. It is the first time since the Cold War that such comprehensive war exercises are conducted near the Russian border with huge participation. While the Trident Juncture 2018 war exercises will reassure the European countries, they would serve as a warning for their opponents. NATO does not want to enter into any conflict but only wishes to show its preparedness to protect its member countries through the exercises,' announced Stoltenberg.
The European military analysts claim that although the NATO chief did not directly mention Russia, the warning was meant for Russia. The Russian embassy in Norway also has levelled the accusation of the exercises being against Russia. Such exercises cannot be justified and will be retaliated against, the Russian foreign ministry has warned.