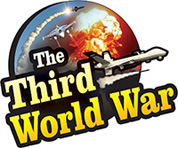 Tehran: There is a new challenge faced by the Iranian government after the protests by the traders and merchants jaded due to the sanctions imposed by the United States on Iran. The citizens in Muhamrah and Khorramshahr, angered by the water shortage and polluted water supply, have started protests. 4 people have been killed and 20 injured in the action taken by the security agencies on these protestors. But the Iranian agencies have claimed that there have been no deaths in their action.
There are strong protests against the Ayatollah regime in Iran. The effects of the stringent sanctions imposed by the United States are now visible and the Iranian currency is getting devalued. This is causing price rise and hardships to the common people and has triggered discontent at the political and social level. The protestors are blaming wrong policies of Khamenei for the hardships faced by the Iranian people.
The protestors criticised that the hardliner regime in Iran is ignoring its own people and supporting Hamas in Gaza Strip, Hezbollah in Lebanon, Houthi rebels in Yemen and the Syrian government, and gave slogans against Khamenei. The protestors are demanding to end the extremist rule of the religious preachers in Iran. These protests happening in capital Tehran are seen as a major jolt to the Iranian government. Within a day of these protests, there were similar strong protests reported from the cities of Muhamrah and Khorramshahr.
There is a severe shortage of water in Iran and the citizens are complaining that polluted water is being supplied in few parts. The complaint has taken the shape of a mass movement and at this time, the protestors gave slogans against Ayatollah Khamenei. Some Gulf news channels have claimed that 4 people were killed in the action by the Iranian security agencies. It is also said that 20 people have been injured. Some reports say that there was firing from the protestors and the security forces also retaliated with firing.
But the Iranian news agencies are not willing to reveal any information about the incidents. The Iranian agencies are claiming that there were no deaths in their action. Although Iran is making all possible effort to suppress the news about the protests, the matter has been taken very seriously at the international level. The US President Donald Trump has appreciated the protests by the Iranian people.
Israel Prime Minister Benjamin Netanyahu has also expressed support to the protestors in Iran. Earlier, Prime Minister Netanyahu had expressed willingness to solve the issue of drinking water for the Iranian people.