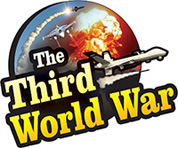 Washington: Frustrated by the declining value of the Iranian currency, Rial in the international market and the fraudulent economic policies of the Rouhani government, Iranian nationals have started looking at the neighbouring and western countries for shelter. The Iranian nationals are claimed to be illegally obtaining passports of other countries, to bypass the travel ban imposed by the United States.
Last month, the United States imposed harsh sanctions against Iran. The Iranian government has accepted that the Iranian economy is becoming rickety under the burden of these sanctions. Two days ago, Iranian President Rouhani accepted the crash of the economy in the Iranian Parliament. He also dismissed the Finance Minister for incorrect policies. The political opponents of President Rouhani created a pandemonium in the Parliament. However, the citizens and traders in Iran have claimed that this is not going to resolve the issues in the Iranian economy.
The Iranian supreme leader, Ayatollah Khamenei, who has a strong grip on Iranian politics, has ordered the Rouhani government to work round the clock to restore the Iranian economy. Khamenei has also appealed to the Iranian people to show some patience. But as per the claims made by the US media, the faith of Iranian people and the trading community in the Rouhani government is lost, because of the deteriorating economy and the crash in the value of Rial.
Therefore, the Iranian people are leaving their country to flee to other countries. A US news agency claimed that realising that entry to the western countries is banned on the Iranian passport because of the US travel ban, the Iranian people are illegally acquiring passports of countries like Iraq and Afghanistan. The US News agency further claimed that these Iranian nationals fleeing Iran with illegal passports are a threat to the security of countries like the United States, Israel and their allies in the Middle-East.