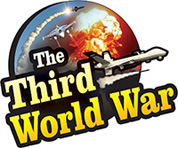 Washington/Brussels: 'European Union (EU) is as bad as China. What Europe is doing to the United States is horrible. Europe wants to sell their Mercedes in the United States, but the United States cannot sell its cars in Europe. Europe does not even want agricultural products from the United States. At the same time, the farmers in the European countries are well cared for,' accused US President Donald Trump. The EU has replied to the accusation by Trump with a warning that the imposition of taxes on Europe will only prove to be detrimental to the United States economy.
Trump has consistently accused the European Union and China of taking undue advantage of the United States. Trump had also warned Europe that this would not be tolerated henceforth. He followed up this warning by imposing import taxes of 25% on Chinese goods worth $50 billion. After targeting the European countries by imposing taxes on cheap Aluminium and Steel, President Trump threatened to impose a tax of 20% on the cars imported from Europe.
China and Europe have retaliated to the United States' threats by imposing taxes on US goods. Despite this, Trump has maintained his stance and targeted Europe once again during an interview on Sunday. This time he compared the European Union directly with China. Although he is fond of Europe, they have been treating the United States inappropriately, accused Trump at this time.
The European Union has responded strongly to the accusations by Trump. The EU had written an eleven-page letter to the US Department of Commerce clarifying its position. The letter warned that if the United States imposed a tax of 25% on European cars, it will affect the national production of the United States and will cause a loss of $14 billion.
The European companies operating in the United States have a major share in the United States exports and if they are taxed, it will result in weakening of the United States economy, warned the European Union.