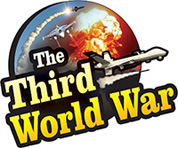 New York: Oil rates in the international market have plummeted to $27 per barrel. The oil-producing countries have taken a major hit, as the rates have gone to the lowest level since 2003. Coronavirus has brought the global economy to a standstill and there is no possibility of the oil demand increasing in the near future. Therefore, Mohammed Barkindo, the Secretary-General of OPEC, warned that the revenues of the oil-producing countries, from the sale of oil, could drop by nearly 85%.
The oil demand had declined substantially. Global financial transactions have slowed down because of the Coronavirus pandemic and in most countries, citizens are advised to stay at home, to avoid the risks of the pandemic. This has hit the oil sector and the oil-producing countries have started panicking. At the same time, the differences between OPEC and Russia are becoming more intense. Saudi Arabia, the leader of OPEC, and other countries had proposed to reduce oil production, in view of the decreasing demand. But Russia dismissed the warning. Thereafter, even Saudi has adopted an aggressive stand without reducing oil production. This has intensified the competition between the oil producing countries.
A few years ago, Russia had made a similar demand to cut oil production, as the rates were declining. Saudi had rejected the proposal. Russia seems to be replying in the same language, by rejecting the proposal from Saudi and OPEC. OPEC and International Energy Agency have claimed that if the oil demand keeps declining in the same manner, the revenues of the oil producing countries, from oil and natural gas, will reduce by 50 to 85%. This can be a major jolt for countries with economies dependent on oil revenues. These countries are in a very precarious condition and if the oil rates fall further, it could spell disaster for the economies of these countries. At the same time, the effects of the economic crisis in these countries will be seen in the global economy and there could be a major jolt delivered to the global economy.
Since the last few months, the analysts are pointing out this threat to the oil producing countries. Also, the countries with oil dependent economies have started seriously exploring other sources of revenue.
The renowned global financial institution, Goldman Sachs, has warned that the rates for US oil could drop to $20 per barrel. The United States has increased oil production and has started exporting the oil. The United States is supplying oil to India and the European countries and it has become clear in the last few months that the United States is focusing on these markets. Against this background, the warning issued by Goldman Sachs becomes significant.