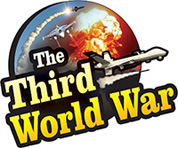 Tokyo/London: The record crash in the US stock markets has severely hit the major stock markets in Asia and Europe. The indices in the leading economies of Japan and China in Asia and the index in the United Kingdom, France and Spain have also recorded decline. The analysts have indicated that the decline will continue even after Christmas.
Japan was the worst hit by the US stock market crash. The main stock index, Nikkei 225 crashed by a full 5% on Tuesday. This is the highest crash since April 2017. Since scaling the record high in October Nikkei 225 has declined by nearly 20%. Along with the Nikkei 225, the Topics share index in Japan have also reported a decline.
Following Japan, the Shanghai Composite Index in China recorded a decline of 1%. The index closed at 2,504 on Tuesday. Other than Japan and China the indices in Taiwan and Thailand also have reported decline.
Just like the Asian markets, the European markets also have reported fall. FTSE 100 in the United Kingdom declined by 0.5%, and French CAC share index dropped by 1.45%. The IBEX in Spain recorded a fall of 0.9%. As per the analysts, this decline is the European markets is a part of the decline started in December.
As per sources, there was an upheaval in the crude and Gold rates too, following the share market. The crude rates crashed by nearly 6% on Tuesday bringing the Brent Crude below the $50 per barrel mark. The US crude also has plunged by nearly 6.5% settling at $42.53 per barrel. These crude rates are the lowest in the last 16 months.
While the crash is being reported in the stock market and Crude prices, the Gold rates have seen a record rise of 5% reaching the highest in the last five months. The Gold was ruling at $1271.40 Per ounce in the market on Monday.