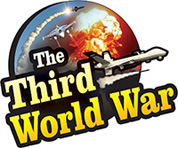 Sana/Riyadh: More than 100 people were killed in the conflict between the military and the Houthi rebels in various parts of Yemen, in the last 24 hours. There are a minimum of 80 Houthi rebels, in the people killed. Along with this military action, the Saudi navy destroyed two ships of the Houthi rebels, loaded with explosives.
On Tuesday, fierce conflict broke out in the Al Bayda, Al Hudaydah and Marib provinces of Yemen. As informed by the Yemen military, 60 rebels were killed in the encounter, between the military and Houthi rebels, in the Kania region of Al Bayda province. It is claimed that 20 rebels were killed in the strikes, carried out by the fighter jets of Saudi and its allies in the Surwah region, in the Marib province.
But some news agencies claimed that 38 people were killed in these attacks. As per the Yemenis people and local leaders, civilians were also killed in the attacks with the rebels. The Yemen military also informed that 30 Houthi rebels were captured. The military said that the Houthi rebels were killed in the military action in other provinces too.
In the Al Hudaydah province, the military claimed to have shot down a drone belonging to the Houthi rebels. The Houthi rebels use these drones to find the location of the military and to launch airstrikes. It is alleged that Iran has supplied these drones to the Houthi rebels for action against the Saudi supported government. Iran has dismissed the allegations.
The Yemen military has intensified its actions against the Houthi rebels. It is said that the military launched a minimum of 15 airstrikes on the Houthi rebels, in the last 24 hours. Saudi has targeted the marine movements of the Houthi rebels along with the airstrikes. Saudi announced the sinking of two ships belonging to the Houthi rebels. Both the ships were loaded with explosives. The Houthi rebels were planning to launch suicide attacks on the ships sailing through the Gulf of Bab AL-Mandab, in the Indian Ocean and Red Sea region. But the Saudi navy destroyed both these ships.
Meanwhile, Saudi had produced evidence in front of the international media that the Iranian Revolutionary Guards is providing military assistance to the Houthi rebels. Iran had claimed that the Houthi rebels were fighting for their rights, dismissing the allegations. The Houthi rebels too, had targeted the Yemen military and the Saudi locations. But after the killing of Qassem Soleimani, a senior Iranian military official, by the United States, the activities of the Houthi rebels against Saudi reduced substantially.