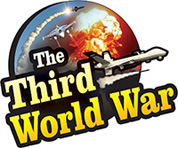 Vienna: The agreement between OPEC, the main organisation of the oil-producing countries, and Russia, regarding oil production cut, has fallen through. This caused the international oil rates to tumble and they slid to below $47 per barrel level. A leading analyst and advisory company, from the oil sector, warned that if OPEC members do not cut down oil production, the crude oil rates can crash below $40 per barrel.
The Coronavirus epidemic from China has severely hit the major sectors that form a part of the international trade and economy. Tourism, transport, manufacturing, air travel, vehicle manufacturing sectors have been the worst hit and this is directly reflecting in the oil sector. China, where the epidemic originated, has still not succeeded in controlling the epidemic. Therefore, Chinese industry, manufacturing and transport have still not regularised. Thus, China has reduced its oil imports.
China is the leading oil importer in the world; this reduction in Chinese imports has directly hit the oil-producing countries. Russia, Saudi Arabia, Oman and Iraq are the largest exporters of oil to China, the Chinese oil imports have reduced by nearly 3 million barrels per day, in view of the Coronavirus epidemic. Along with China, the demand in other Asian countries too has declined to a certain extent. This has directly hit Russia and OPEC.
Against this background, OPEC had proposed to Russia that the oil production should be cut down by 1.5 million barrels per day. But Russia has rejected the OPEC proposal saying that the effects of Coronavirus are still unclear. In the wake of the Russian refusal, it remains to be seen if the previous agreement between Russia and OPEC for cutting down the production of crude oil by 1 million barrels, remains in force after March-end. Severe repercussions of this were visible in the international oil market, on Friday.
The crude oil rates slid by 7%, on Friday, to $46.31 per barrel. This is the lowest since 2017. The rates tumbled in the US oil transactions too, recording the low of $42.49 per barrel. In the beginning of the year, the oil rates were at $64 per barrel. As compared to that, the oil rates have slid by more than 25% in the last two months. Indications of global recession and Coronavirus are the main factors responsible for the slide.
Against the background of the slide on Friday, Rystad Energy, a company operating as analysts and advisors to the oil sector, has issued a fresh warning. The company has warned that the crude oil rates will slide below $40 per barrel in the next few months. The Rystad Energy has also pointed out in the warning that the US crude oil rates too, will fall below $30 per barrel.