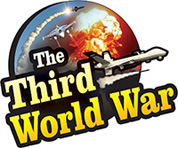 London/Washington: The oil rates jumped by 2% on Monday to settle at $80 per barrel. This takes the oil rates to its highest level since November 2014. This jump will continue and by the beginning of the year 2019, the oil rates would cross $100 per barrel, warned the companies from the oil sector.
Severe repercussions of the effects on the Iranian oil exports, due to the US sanctions were felt at the OPEC summit in the last week. The OPEC Secretary General, Mohammed Sanusi Barkindo appealed to the OPEC members that unanimously supporting Iran was necessary. At the same time, he rejected the claims to find an alternative for Iran. At the same time, Iran had also requested the oil producing countries to continue with their trade relations.
However, there was hardly any response for the appeals made by Iran and the Secretary General of OPEC. Nevertheless, it is apparent that the influence of the threat issued by the United States against Iran still persists in international markets. The effects of the international trade war and the devaluation of currencies are also simultaneously becoming evident on the international economy.
On Monday the oil rates surged by more than 2% in the international markets. For the first time since 2014, the oil rates crossed the level of $80 per barrel. In the first phase of transactions, the rate of crude per barrel was recorded at $80.94. The rates in the United States market also rose by 2% and an increase of $1.25 per barrel was recorded. Currently, the rates of crude in the United States market are at around $72 per barrel.
The United States is likely to impose fresh sanctions against Iran and their implementation will start in November. The Iranian crude exports are expected to take a hit of about 1.5 to 2 million barrels per day after the new sanctions. The companies Mercuria and Trafigura have predicted that since it is not possible to fulfil this deficit, the crude rates are likely to jump to more than $90 per barrel by the end of the year. Leading US banking corporation JP Morgan Chase has also endorsed the claim.
During an OPEC meeting held in Singapore, the companies in the oil sector warned that the rate of crude will cross $100 per barrel in the beginning of the next year. A few months ago, analysts had warned that crude rates could touch the levels of $150 to $200 per barrel in view of the conflict in the Middle East.