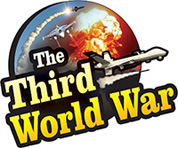 Moscow/Oslo: Norwegian Defence Minister Frank Bakke Jensen, expressed serious concerns over the comprehensive war exercises scheduled by Russia. He said, 'Russian aggression is increasing by the day, and there is no need for them to hold such massive war exercises near the Norwegian border. It is a cause for concern for Norway, and we will keep a close watch on the exercises'. Russia would be holding comprehensive naval and air exercises in the Norwegian Sea region which would include advanced destroyers and submarines along with live firing.
Russian Northern Fleet is holding comprehensive war exercises in the next week and would see participation from nuclear submarines, destroyers and fighter. The drills would comprise of anti-air, anti-ship activities and missile testing. Furthermore, the exercises would be held in the Norwegian Sea, and the region is quite close to the Norwegian border. Conducting live-fire exercises and missile testing, in such an area, is considered to be a threat to Norway.
Russia is holding such massive war exercises for the first time since US President Donald Trump announced their withdrawal from the Intermediate-range Nuclear Forces (INF) treaty. The analysts have claimed that Russia is openly challenging the NATO and the United States, by selecting a location which is in close proximity of a NATO member country. Although Norway is a NATO member, it also is believed to share considerably good relations with Russia.
In 2014, the relations were strained after the Russian attack on Ukraine, causing Norway to adopt a cautious approach towards the state. The Norwegian government has begun inviting all the NATO countries, including the United States, for the war exercises in its territory and also has proposed increasing the deployment. At the same time, Norway has initiated preparations to deploy an advanced radar system received from the United States, just 35 kilometres away from the Russian border. The radar system has become a reason for Russia's displeasure.
In the last five months, Russia has been conducting war exercises and missile tests, close to the Norwegian border. However, the new drills are much closer to the Norwegian limits and more extensive. At the same time, the seriousness of the threat increases as the exercises would include live firing. Before starting the exercises, Russian Northern Fleet announced the deployment of Bal coastal missile system, just 70 kilometres from the Norwegian border. The system uses KH-35 Turbojet Supersonic Cruise Anti-Ship Missiles.
The upcoming war exercises close to Norway, and deployment of the missile system are indicative of the tensions between Russia and Norway likely festering once again.