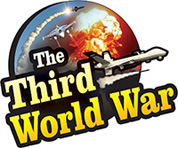 London: "We are now dangerously close to a world without arms control agreements, paving the way for a new arms race and increased risk of nuclear weapons use. Disintegrating relationships between nuclear-possessor states, new capabilities and technologies, mixed with a lack of communication and understanding, mean that the risk of nuclear weapons being used is greater now than it has been since the Cold War," warned International Relations Committee (IRC) Chairman Lord Howell. A few days back, a Russian military official too had warned on similar lines.
The UK Parliamentary IRC had published a report recently. The report stated that the co-operation amongst the nuclear processor states is about to come to a stand-still. "Also, the tensions amongst them have dangerously escalated. The lack of solidarity amongst the nuclear weapon states has raised a considerable risk of use of nuclear weapons. Such a threat of nuclear war had also arisen 30 years back during the Cold War. However, the risk of war has increased multi-fold compared to the Cold War era', Lord Howell drew attention to the fact in his report.
'In future, authentic measures will need to be taken to disarm the nuclear weapons. This will thus, require an increase in dialogue and transparency between the nuclear weapon states to show a demonstrable commitment to reach an agreement on nuclear disarmament', asserted Lord Howell. Nevertheless, he has not mentioned any country or a specific agreement in the report. The report has been claimed to be directed towards the INF treaty breakdown that took place a few weeks ago between the US and Russia. Moreover, the Russian 'Start-II' treaty following the INF outcome, is also said to be under possible grave risk.