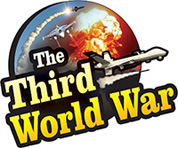 Washington: The United States has deployed the advanced 'Long Range Discrimination Radar' (LRDR) system in Alaska. The company Lockheed Martin announced that the radar system was deployed to counter the ballistic missile attacks. Even though the company has not clarified the reason behind the deployment, the United States has likely decided given the increasing threat from Russia, China and North Korea.
The US Missile Defence Agency has devised a special plan for the protection of the country's airspace, and as per Lockheed Martin, the deployment of LRDR in Alaska is a part of the strategy. The radar deployment in Alaska is a massive activity, and the implementation would be completed by 2020. A total of 20 radar panels of 27 feet height each, would be set up in MDA Alaska, to stop the long-range ballistic missiles. Also, Lockheed Martin informed that the first panel was set up on Wednesday.
The first test of the radars was conducted in December, last year. A long-range ballistic missile fired from the Hawaii islands was precisely destroyed by the air defence system deployed in Alaska, and the radar was used in the test. Furthermore, Lockheed Martin claimed that the US air defence would become impenetrable after the deployment of the radar system.
The US company or the military officials have not given any reaction on the deployment of the advanced radar system in Alaska. For the last months, the United States has adopted the policy to increase its defence preparedness. Russia and China are developing long-range ballistic and cruise missiles at a rapid pace. President Donald Trump has expressed concerns over the development of rockets by Russia and China, saying it posed a challenge to the security of the United States.
Given the background, President Trump has given the go-ahead for the development of the long-range ballistic and cruise missiles along with the development of the laser systems, for the defence preparedness of the security forces. At the same time, as per the Pentagon, the western US coast is under threat from North Korea. Therefore, the United States seems to have made preparations to intercept the long-range ballistic missile attacks by deploying the advanced LRDR system in Alaska.